The Honda USA Foundation's 2023-2024 Environmental Grant Recipients Help Youth Connect to Nature
In its quest to build a more sustainable future, the Honda USA Foundation recently awarded over $600,000 in grants to support youth environmental education and conservation initiatives focused on water, air and land. These grants help foster environmental awareness and stewardship by connecting youth to the natural world, in hopes of inspiring the next generation of environmental leaders.
"We are proud to partner with these organizations that help shine a light on the importance of our environment. These initiatives will help inspire future environmental stewards who will help us all maintain blue skies for our children," said Bobbie Trittschuh, executive director, Honda USA Foundation. "Under-resourced schools face tremendous barriers to providing quality education to their students. Having access and opportunities to engage students in enriching and meaningful experiences is critical. Through these outreach efforts, our grant recipients are also helping to close equity gaps that exist."
Here are a few highlights that share how some grantees are getting kids outdoors to connect with nature.
Utilizing Schoolyards and Gardens to Cultivate Connections
Schoolyards and gardens are great outdoor spaces for connecting youth to nature and helping young learners understand their role in protecting our planet.
Ground Education supports low-income elementary schools in California by building, maintaining, and using school gardens to engage students in grades K-5 with fun, weekly STEM-integrated lessons. Garden lessons are tailored according to grade level and are designed to reinforce classroom lessons, environmental awareness, nutrition, sustainability, and much more. Honda USA Foundation Impact: serve 240 students, providing 50,000 hours of instruction.
Ecology in Classrooms and Outdoors (ECO) in Oregon uses schoolyards as outdoor learning labs to provide inclusive, experiential ecology lessons and outdoor experiences to all 3rd-5th grade students at three Title I schools in Southeast Portland. Students get a rare opportunity to practice stewardship by removing invasive species and planting native plants on their school grounds. Honda USA Foundation Impact: reach 360 elementary students and plant 500 trees.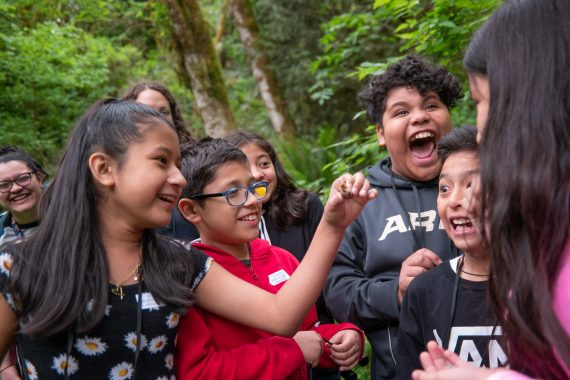 Photo credit: Wasim Muklashy Photography
Taking Field Trips to Explore Nature
Field trips present unique opportunities for youth to make global connections through a local lens. Friends of Aullwood in Ohio and the South Carolina Aquarium both provide no-cost field trips to marginalized schools that may not otherwise have access.
While at Aullwood's sustainable farm and nature sanctuary, elementary students see firsthand how land management practices provide key habitats for birds, wildlife, and farm animals while protecting local watersheds and controlling invasive plant species. Honda USA Foundation Impact: serve 1,000 students and 20 teachers from two schools.
South Carolina Aquarium's Dominion Energy School Program serves K-12 students through grade-specific, environmentally-themed activities that meet state science standards. To expand learning beyond the one-day experience, teachers participate in professional development workshops and receive supplemental curriculum to continue lessons in their classrooms. Honda USA Foundation Impact: reach approximately 6,000 students and 350 teachers.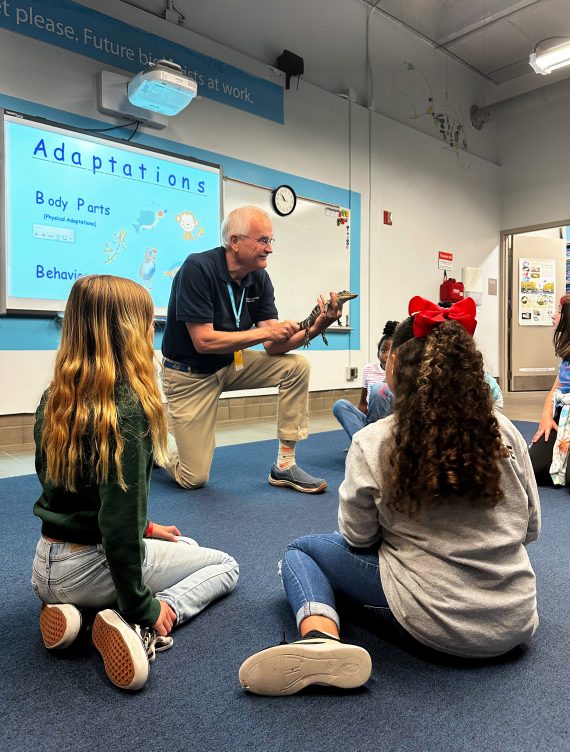 Learn more about the Honda USA Foundation here.
If you have questions about the Honda USA Foundation, please contact HondaUSAFdn@na.honda.com.
Back To News