Green Dealer Program Helps Dealers Navigate Solar Marketplace
Renewable energy is key to reducing emissions across Honda's operations and achieving the company-wide goal of carbon neutrality by 2050. The Honda Environmental Leadership Program – often referred to as the "Green Dealer" Program – supports dealers in navigating the solar marketplace with its free RFP (Request for Proposal) benefit, which allows dealers to receive multiple bids and an analysis of their solar project. In turn, dealers have the peace of mind by picking a vendor from those bids, as well as an understanding of the incentives for installing onsite renewable energy.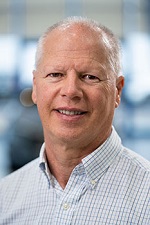 For Mark Mears, co-owner of Parkway Honda in Dover, Ohio, investing in a significant solar panel array will set up his dealership for a successful future in Honda's electrified era. A Green Dealer since 2017, Parkway Honda has taken actions to measurably improve its energy efficiency and reduce its impact on the environment. The dealership took advantage of the Green Dealer Program's solar RFP benefit and installed a 7,038 sq. ft. solar array consisting of 248 panels (pictured above). This produces 120.3 kilowatts (kW) of onsite power, and the amount of CO2 emissions offset equates to 1,516 trees planted per year.
Mears' father, who owned a chain of auto dealerships that included Parkway Honda and Parkway Acura, was an early thought leader in environmental responsibility and always looking for ways to be more efficient. So, running a sustainable business has always been in his DNA. After researching how much energy solar panels can generate, Mears knew he had to make the investment. With only three months in, the dealership is looking at a 28% savings in their electricity bill and expects more reductions with other solar upgrades and expansions. They also changed every lightbulb to LED, which dropped the electricity bill by $500 a month. These efforts, Mears believes, has translated into huge savings – both in time and money.
"I knew I had to make the initial investment and look at it as a 20-year investment that will pay dividends, not just a short-term cost expenditure," said Mears. "It's all about smart business. EVs are the future of the auto business, so we all need to prepare. Right now, we're working on getting the electric forklift and moving our existing rack to our express service area. So, we're expanding and adjusting our business so it's ready."
Mears encourages other dealers to reduce the environmental impact of their business operations. "We have to do something different; we can't just keep polluting the environment. If every Honda dealer participated in the Environmental Leadership Program, our contribution to the environment would be huge."
To learn more about the Honda Environmental Leadership Program, visit https://greendealer.honda.com/.
Back To News