Honda Proudly Supports Women's History Month
This month is Women's History Month, an annual celebration to highlight the contributions of women to history and society. Celebrated each March in the U.S. to correspond with International Women's Day on March 8, Women's History Month started as "Women's History Day" in 1978 before being recognized as a national week in 1980 and finally a month-long celebration in 1987.
As part of this observation, the American Honda Motor (AHM) social media team debuted a new video series, "Future Women in STEAM," on International Women's Day. The series features Melanie Morimoto, a senior fabrication modeler technician at AHM with 30 years of experience working in the automotive field.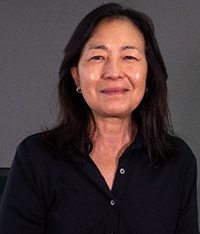 Throughout the series, Morimoto answers questions from young women of the PAST Foundation, a non-profit partner focused on developing innovative educational STEAM opportunities. The series was created by women directors, including Tamara Rosenfield, director of ContagiousLA, a women and minority-owned company.
For over 22 years, the PAST Foundation, a non-profit organization, has been a leader in designing innovative educational opportunities across the nation, bringing problem-based learning to educators and experiential programs to students.
Through the series, Honda wants to empower these passionate young women to pursue their dreams of working and succeeding in STEAM-related fields.
Click below to see the full video:
Back To News