Honda Canada Leader Honored for Bringing Diversity to Plant
Sarah Grimes, Recruitment, Administration and Organizational Development Group Leader for Honda Canada Manufacturing (HCM) was recently recognized by Automotive News Canada for her work with Recruitment to bring more women into the industry.
Grimes was named to the "2021 Automotive News Canada All-Stars" List.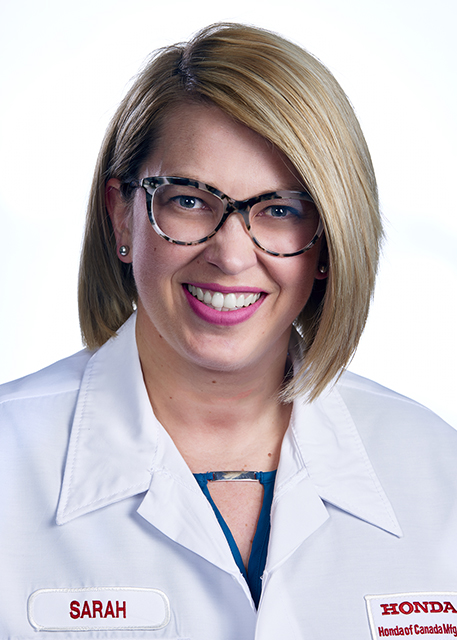 In 2018, HCM was in the midst of a retirement wave, and it was an opportunity to make a big shift. "We took a chance and tried something we hadn't done before," says Grimes.
Through the Women@Honda, women now make up 29 percent of our production contract program, an increase from 15.5 percent before the program started.
"I'm humbled to be included as an automotive all-star. Our role in recruitment is to bring the right people into the company. There was a real opportunity for women in the industry, and our team offered women a chance to see it," she says.
"At the end of the day, I think that anyone who comes to work and makes the choice each day to pursue something better, especially in the face of some of the challenges we've has in the past couple of years, those are all-stars," says Grimes.
Read more about Sarah in Automotive News Canada: https://canada.autonews.com/awards/2021-automotive-news-canada-all-stars
Back To News