Volunteers Encouraged to #ShowYourService for Week(s) of Service
To coincide with the 2021 Week(s) of Service, Honda associates, dealers and suppliers are sharing their acts of service on social media as part of the #ShowYourService social media campaign.
Acts of service can be part of an organized activity or something the associate does on their own. Whether associates are volunteering virtually or in-person, donating goods to those in need, mowing a neighbor's lawn, delivering a meal or sending a caring note to someone who is sick, any act of service is a great act of service!
"This challenge is a good way for associates to get involved in Week(s) of Service, showcase their passion for volunteering, and share it with others through social media," said Mary Miller, assistant manager for Corporate Communications and Week(s) of Service co-project leader at American Honda.
"Week of Service has always been about coming together as one Team Honda to support our community," said Samantha Lynch, unit manager for Corporate Social Responsibility and co-project leader for Week(s) of Service at American Honda. "This challenge will allow us to see all the different ways our associates are engaging and giving back where they live and work."
While conducting in-person acts of service, associates are asked to observe Honda COVID-19 safety protocols, including wearing masks and social distancing.
In addition, as part of this initiative, associates can share a GIPHY sticker on their social media channels. To access the sticker, click here. The sticker also can be accessed across social media platforms, such as Instagram and Twitter, and even text messages through the GIPHY button and searching "Team Honda Cares."
The social media campaign will take place through August.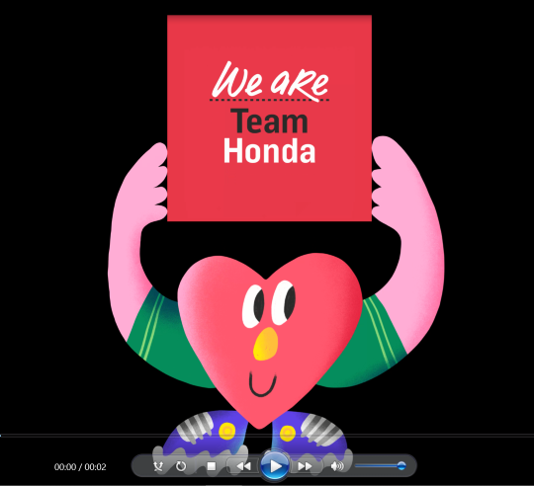 Back To News