Eagle Rock School Announces Change in Leadership
Jeff Liddle, Head of Eagle Rock School and Professional Development Center, will transition to an advisory role on December 31, 2020. Liddle will officially retire on March 1, 2021. He will be succeeded by Megan Rebeiro, who currently serves as Eagle Rock's Associate Head of School and Director of Diversity, Equity and Inclusion.
Liddle has served as Head of School for eight years. Under his leadership, the award-winning, tuition-free residential high school has continued to expand its offerings for students who have not found success in traditional academic settings. Through outreach by Eagle Rock's Professional Development Center, Eagle Rock has helped numerous schools across the country re-engage young people in their educational journeys. Prior to his current position, Liddle was Eagle Rock's Director of Curriculum, where he was responsible for the school's academic programs. He also ran the school's wilderness program for five years.
"Jeff Liddle has made tremendous contributions to Eagle Rock School and Professional Development Center and has shown unwavering commitment in his 20 years of service. We thank him for his leadership, guiding the Eagle Rock team and its student body through the challenges and successes that they embrace daily with great passion, dedication and resilience," said Rich Richardson, president of the Eagle Rock School Board of Directors. "We will certainly miss Jeff, but we are excited to have Megan at the helm to lead Eagle Rock School into the future."
Rebeiro will assume her new role as Head of School on January 1, 2021. An Eagle Rock graduate, she returned to the school in 2016 to serve as Director of Students. She began her career in education as an AmeriCorps Fellow in 1999 and continued her work in schools, nonprofits, and local community programs, supporting some of the largest and most well-respected youth programs in the country. Rebeiro holds a bachelor's degree in political science from University of Massachusetts and a Master of Project Management and Administrative Science from Boston University.
Eagle Rock School and Professional Development Center is administered by the American Honda Education Corporation, a subsidiary of American Honda Motor Co., Inc. Eagle Rock, founded and funded solely by Honda, opened its doors in 1993 with a mission to help the most disengaged students find their way back to an appreciation of education.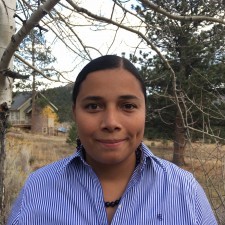 Back To News