Attorney Leads the Charge for Inclusion & Diversity in Honda's Law Division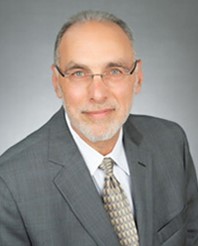 For the past five years, David Peim, deputy general counsel with the Law Division at American Honda, has been leading efforts to enhance the diversity of Honda's outside counsel. It is work that he is passionate about, and with the support of his management and coworkers, strong results have been achieved. Currently over 60 minority or women-owned firms now work with the Law Division, and the number increases year after year
With law firms tending to be white-male oriented businesses, having diverse counsel is important for bringing new ideas and perspectives to the table. "You have to embrace different," said Peim. "Different people think differently. And that diversity of thought is extremely valuable to Honda."
Smaller diverse and women-owned firms specialize in a variety of legal practices and provide many opportunities for less experienced lawyers to get hands-on experience. This often results in diverse and women attorneys joining or opening minority and/or women owned boutique firms. "We support these firms," said Peim. "Many of the lawyers at these boutique firms have the same education and provide equal or higher quality as lawyers at larger law firms, and at a much lower cost."
Under Peim's leadership, the attorneys in the Law Division have implemented a variety of policies and procedures to increase the diversity of Honda's outside counsel. For instance, if a diverse candidate does not exist to handle a particular specialty or for a certain location, a discussion or process is required to create a potential diverse candidate for the future.
One way this is accomplished is by teaming up firms and creating a "mentor" type of relationship. Peim shared an example where Honda was unable to find a firm in Florida to perform specialized legal work. A local diverse firm in Florida was hired and Honda paired the local counsel with an out-of-state firm that had the necessary expertise required for the case. The firms worked together and there was valuable knowledge transfer, which equipped the Florida firm with the legal expertise needed to assist Honda individually with future cases. This ultimately resulted in future cost savings as the diverse firm was less expensive and could do future work on its own.
In addition, the Law Division reaches out to law firms that Honda has long-standing relationships with and encourages them to diversify internally. "We make sure they are aware that Honda is looking closely at the diversity of who is performing our legal work," he said. "And we will also discuss succession planning with them, and ask if they are considering diverse candidates."
Thanks to Peim's ongoing efforts to increase the diversity of Honda's outside counsel and the support that he receives from his colleagues, the Law Division has been recognized with a slew of awards, with one of the most recent being the 2019 Diversity Initiative Achievement Award from NAMWOLF. The award recognizes a corporation that has exhibited outstanding achievement in advancing minority and women owned law firm participation.
Yet for Peim, it is not about the accolades. "A focus on diversity and inclusion is the right thing to do," he said. "And it is also a huge benefit to Honda as well. We gain unique perspectives, cost effective quality lawyers, and outside counsel that reflects our diverse customer base."
And Peim is hopeful the policies and procedures he helped to implement will serve as a foundation for increased inclusion and diversity within the Law Division for many years to come.
Back To News