Honda Makes Donation to 3D Mammography Center
Honda executives toured the Francis Women's Center 3D Mammography units inside Wilson Health's main campus in Sidney, OH on Nov. 21.
The tour was part of Honda of America Mfg.'s contribution of $100,000 to the Wilson Health Foundation campaign for women's breast imaging to purchase two 3D mammography units.
The donation was part of the foundation's $1.1 million campaign for women's breast imaging. Wilson Health hospital is located in Shelby County, Ohio and provides services to our Anna Engine Plant associates.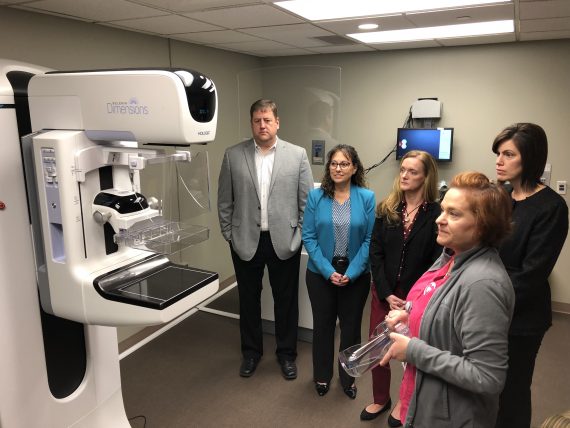 Back To News