Honda joins White House Climate Change pledge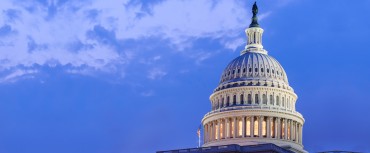 Continuing a long history of focusing on the environmental impact of all of its operations, American Honda Motor Company, Inc. has announced that it will support the American Business Act on Climate Pledge and set forth goals to reduce its carbon footprint.
Honda joins more than 140 other companies in the United States showing their support for the Obama Administration's Climate Action Plan, which seeks to set the United States' economy on a sustainable course by dramatically reducing carbon emissions over the next 15 years.
Honda's pledge also demonstrates the company's support for a strong outcome during the 2015 Paris Climate Conference and Honda's commitment toward reducing the carbon footprint of its operations and throughout the entire lifecycle of its products.
As part of the commitment set forth in its pledge, American Honda Motor Company, Inc. will contribute to Honda Motor Company's goal of reducing its total company CO2 emissions by 50 percent by the year 2050, when compared to its 2000 baseline; and reduce the CO2 intensity of its automobiles, motorcycles and power equipment products worldwide by 30 percent by the year 2020, as compared to its 2000 baseline.
"Reducing emissions of greenhouse gases remains at the center of our vision for helping to address society's energy and environmental concerns," said Honda North America President and CEO Takuji Yamada. "Our efforts toward reducing GHG emissions and other environmental impacts extend to every facet of our operations."
Long regarded in the automotive industry as an environmentally-minded company, Honda has been at the forefront of environmental changes in the industry throughout its history. From the CVCC (Compound Vortex Controlled Combustion) engine that allowed its cars to meet the stringent Clean Air Act in the 1970s to the development of the four-stroke marine engines that reduced pollution on the nation's waterways, Honda has not only led the way, but has also sparked other manufacturers to make changes to aid the environment.
Seeking to fulfill the goal of leaving "Blue Skies For Our Children," Honda aims to reduce the environmental impact of all of its operations and products throughout the world. A crucial element to achieving these goals is maintaining transparency and accountability.
For the fifth consecutive year, Honda Motor Co., Ltd. has earned a perfect climate disclosure score of 100 in the CDP Japan 500 Climate Change Report 2015. Earning a perfect score indicates not only that Honda is committed to proper disclosures, but that the company effectively utilizes its climate data in making corporate decisions toward the realization of a low-carbon society. In order to meet these carbon reduction goals, American Honda is making significant efforts in many areas including the use of renewable energies, establishing zero-waste-to-landfill facilities and reducing energy usage throughout its operations.
Detailed information on all of Honda's environmental efforts can be found in the 2015 HMC Global Sustainability Report and the Honda North America Environmental Report.
Back To News